Your Home - Summer Security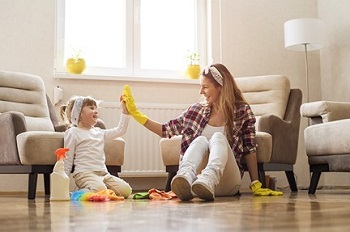 If you plan on taking a vacation this summer, make sure your home has a proper security system in place. For some, the "proper security system" might mean a house sitter or relative staying over while you are on vacation. For others, this might mean installing a security system.

Whichever security method you use, make sure that you take the proper steps to securing your home while you enjoy your vacation. According to the FBI website, "burglaries of residential properties accounted for 73.9%" of all burglaries in 2010. The last thing you would want is to come back to a home that has been destroyed, broken into or tampered with. Consider this your reminder to get some type of security.

Below are a couple of tips you can use to make sure your home stays secure:
1. Make sure the outside area of your home is well-lit. The lights you install can be motion-sensored and should be located near entry areas.
2. Install timers so that lights and other chosen "gadgets" can turn on automatically at a specific time. Timers can give the impression that someone is home and help deter burglars.
3. Make sure that windows and doors are secured and locked. Sometimes we overlook small details like an unsecured window. However, this is just the small detail that a burglar might look for to gain entrance into your home. Take the time to make sure windows and doors are secured.
4. Park your car in the garage (if available) so that it isn't obvious that you are away. By leaving the car parked in front of your home for a long period of time, without movement, can be a 'dead-giveaway' that no one is home.
Courtesy of Robert Wallace, Vision Mortgage